About Akicon


Akicon Group is located in China, mainly involving the research and development and production of Office & Home Improvement products, including Kitchen & Bathroom Hardware, HVAC, Ergonomic Office Furniture, etc. Our factory now own 40,000sqm for the factory production, have a number of self-developed patents, our enterprise philosophy as Green, Healthy, Efficient products for our customers.
As an OEM/ODM supplier of well-known brands, we have nearly 20 years of product development and production experience. Our customers are well-known brands in various fields, their products are sold through Home Depot, Lowe's, Menards and other professional channels.

In order to provide customers with better products and services, we have established Akicon Inc.in the United States.since 2017, you can purchase "Akicon" brand products directly online or offline in U.S.,our local office have ability to provide drop-ship & after-sales service.

Goods strictly selected from the global quality brand manufacturers, Akicon Inc. is responsible for select & purchase, quality control, logistics, sales, after-sale service. Local storage provides high quality shipping & after-sale service. "Good Quality, Not so Expensive" as our concept, Good goods. Good price. Good service for consumer, we are always working with you for a better life.

Akicon Inc.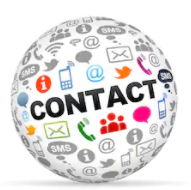 Question, Problems, Anything we can do.

Contact: Xuan
Cell: +1(302)-213-4406
Email: xuan@akicon.cn
Address: 4115 Greenbriar Drive, STE C, Stafford, TX 77477 US